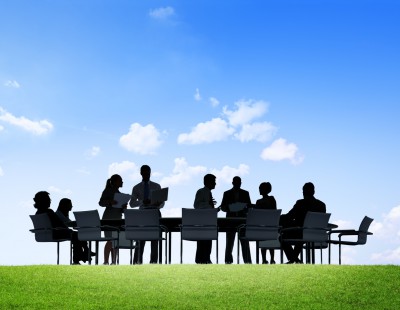 As a digital marketing company, we handle analytics and highly technical coding on a daily basis. When it comes to social media, we develop tons of bright and shiny images and informative details for the front end, as well as concerted strategies to promote clients across platform. A client needs a custom website with all the bells, whistles, and shopping carts? We nail it!
However, when it comes to being our own customer, we seem to morph into Moe, Larry, and Curly trying to paint a small room using an over-sized ladder.
We know we are not the only ones who undergo this transformation! We speak with other marketing professionals in Tampa and we hear the same thing. People tend to be their own worst customers. So what are the issues, what are the answers?
The Issues:
Time: Obviously the number one reason. Every day's 25 hours clearly need to be spent on clients. They deserve each drop of creative juice and to be served every slice of genius. No question. So at the end of the day, many creative teams look at their own newsletters, content marketing strategies, e-commerce upgrades, website designs, and give them a shove into the next week and then the next.
Perspective: The exact same benefit an agency provides to clients (fresh eyes and expertise) to effectively promote and support is lacking. You're under your own roof, in your own way, and just not seeing the view from the top. Whatever metaphor you want to use, it blocks the energy. So you just keep your head down and work away like an elf on Christmas Eve.
It's Not You, It's Me: The issues of time and perspective can impact any business, not just marketing agencies. Plumbers have sink leaks, painters have walls taped and not spackled, your mechanic's car is probably overdue for its preventative maintenance, and some colorists seriously need to have their roots done. We recently had a few Moe, Larry, and Curly moments designing, coding, writing, and migrating our own new website. It was ironic how we didn't seem quite as well-oiled when we finally got around to even getting it on the schedule after months of pushing it off!
So How Can You Become a Better Customer?
Scheduling: Depending on the size of your organization and your industry, many companies do slow down a bit around the holidays. Before your employees take off on their ski and spa vacations (where they are unsure about the consistency of the WIFI service!) have a strategy session, put some firm dates on the calendar so when everyone gets back and is refreshed you can write, design, plan, post, whatever the agreed upon objectives. Then treat these tasks as you would those for a client; fill out the forms, apply best practices, enter them into your project tracking software, add them to the traffic report. Be just as accountable for success as you would any project.
Get Away from It All: Whenever possible, have your meetings about marketing strategies for your own company out of the office. Like a three-day weekend, you'll see things just differently enough. If flying the team to Vegas for your own marketing convention is not in the budget, book a room in the back of a restaurant, share a meal, and just breathe and brainstorm.
Incentives: If you have a nagging task that no one seems to get to, initiate a contest. Motivate your employees by pitting them against one another. Depending on your company's culture and the employee dynamic, this idea could be met with disastrous results, but if you know your resources as well as you should, some friendly competition could be just the thing to get everyone excited again about the company.
While you pay your employees good money to perform tasks at hand, it needn't be considered a bribe, but a source of inspiration and serve as a team bonding exercise. There's nothing like a contest to fuel some good-natured rivalry. It may even get people interested in other divisions of the company and promote some cross-training between specializations.
Learning how to be your own best customer is worth it. If you start forgetting about your identity as a company, others may forget about you as well.