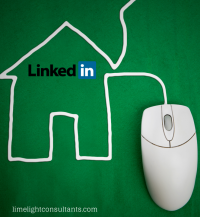 LinkedIn has become the place where people look to the experts for the answers. It may have once had the reputation of a stodgy, static, online resume, but this platform has morphed into a powerful search engine for professionals, particularly for Realtors. If you are an agent and have not logged in recently, you will find a very robust resource with opportunities and apps that target and support the real estate market.
In last week's presentation to a roomful of Tampa Bay Realtors, we talked about some undeniably excellent exposure afforded by a LinkedIn profile.
1. You Can Be the Authority
The LinkedIn Answers tool is where you want to be. When you demonstrate your experience, as well as your willingness to share that experience, it elevates your reputation with other Realtors on a global scale. Participating in groups and answering questions is probably the best thing you can do to stand out. Connecting with those in your own industry is a means to a strong referral stream and the trust of out-of-area agents with clients they can't support. So besides cultivating your own potential clients, you are engaging professional partners.
2. You Can Be the Broadcaster
One of the great things about the real estate market is that it is in constant flux; there is always something going on so there is plenty to talk about. Whether or not you have the capacity to generate your own content, there are tons and tons of articles that can be shared from sources like Realtor Magazine, National Association of Realtors, and Florida Association of Realtors alone. So you become the source and more importantly – show you are in step with the latest trends and industry updates.
3. You Can Be the Object of Accolades
Updating profile details and posting information is straightforward and essential, but as far as LinkedIn's recommendations option – we say, never underestimate the influence of testimonials. How many times have you made a purchase on Amazon because of reviews stating the "quality is excellent" or the item "is a great value for the money" or cries of "I love it!!!"? Rampant typos and excessive exclamation points aside; these people influenced your decision about buying the Ronco Turbo-Juicer. And it's the same with LinkedIn – when authentic testimonials are added to your profile, people take notice.
4. You Can Be the Virtual Multi-Tasker
In our recent presentation, one of the common issues was time. Many Realtors were not part of a team and had limited bandwidth to devote to social media platforms. While there was more of a tendency to interact on Facebook, most tended to shy away from LinkedIn. However, LinkedIn is decidedly more time-efficient as blogs, posts and tweets can update directly to your LinkedIn profile — thereby keeping it fresh.
Since approximately 85% of home buyers and sellers do their initial research online to get an idea of variables like prices, taxes and amenities; the Internet is likely the place they're going to find their Realtor. And if that's not enough to pique your interest, LinkedIn profiles rank very well with search engines, allowing you to showcase your knowledge as easily as you would a 3/2/2 with a pool.