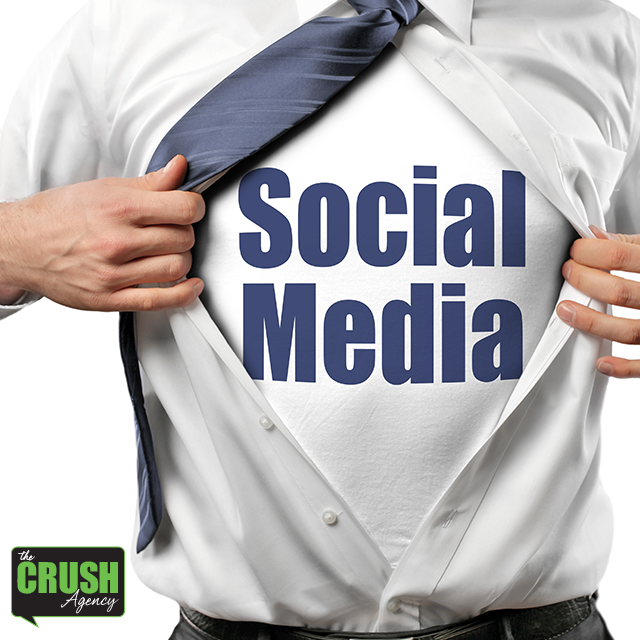 As we near the end of the first quarter, some companies are still searching for more effective ways to get their product/service out there and to expand their social media presence.
We all know about the major players: Facebook, LinkedIn, Twitter, and Instagram. However, there are some newer apps on the market with the potential to be a strong promotional device for businesses and their brand marketing. While some apps don't at first glance appear to be viable for the business world, they actually have the potential to be great digital marketing tools.
1. SnapChat
SnapChat is probably one of the hottest apps in the social media and communication world right now. With over 100 million daily active users, SnapChat has quickly become one of the most popular ways of communication in the entire world. A whopping 18% of the U.S. population has downloaded the app which allows for photos and videos to be sent to friends and family. One of the biggest reasons why companies should look into using SnapChat, is because of the extra features the app has developed since its inception. One, is advertisements. SnapChat does sell advertisements on its app, which can be great for a company looking to promote a product or service. With that many eyes on the app daily, it is an advertising gem. Also, SnapChat shares "Snaps" from world events, major political events, and daily snaps from all over the world. The biggest reason why your company should be looking into this app, is because of its growth. SnapChat has had more growth and developmental updates than any other app in the last two years. It is also constantly adapting to the world and major trends. This is something that any company, if used properly, could exploit as free advertising.
2. WordSwag
WordSwag puts the easy creation of graphics for pictures, text, and any imagery a company uses for promotional material at your fingertips. The app works as a support for your other social media platforms such as Facebook, Twitter, and Instagram. Here you can use the app to create word images that can be posted to your social media platforms in order to make creative and eye popping pictures for your company. This app can be beneficial because it allows the power of high-quality photo editing in the palm of your hand. It also has the capability of being instantly uploaded so as many eyes can be on it as possible.
3. Brand24
Brand24 is a social media analytics app that gives your company the ability to view and keep track of your company's mentions, hashtags, and messages across all of your social media platforms. It provides a quick and easy way to see which one of your social media platforms are performing the best and getting the most publicity. You can also use the app to research the social media performance of competitors and certain products as well. Brand24 will provide instant access to your social media platform's publicity and what people are saying about your product.
4. Edgar
With so many posts, pictures, and links being put onto your company's social media pages, a lot often go unseen or passed over. On top of that, posts made in the past usually tend to have relevance in the future and can be very helpful to re-post or share. This is where Edgar comes in. Edgar is a social media organizational tool that organizes your social media posts into categories. No more will you have to spend hours looking for that post from last year in order to re-post it. You can simply retrieve it in seconds thanks to Edgar. Edgar also keeps track of the views each post and picture gets, so if you have a post that was barely viewed you can simply save it to re-share later. Edgar also has scheduling features, which allows you to put posts on a schedule to be re-shared. Now, you don't have to worry about old posts, so you can focus on new content. Edgar is a great app for companies looking for more efficient ways to manage their social media platforms.
5. Periscope
A lot like SnapChat, Periscope is a relatively popular social media app already, however, not a lot of businesses have hopped on the bandwagon just yet. This is an app with a huge growing fan-base and is one of the most popular in the last couple months. Periscope allows you to live stream video to the entire world. You can view other people's videos from your device, or stream your own to an infinite amount of people. This could be a great tool for getting your event, product, or business name out there to show the world what you have to offer. Periscope allows your brand to have 24/7 access to the customer and them to have access to you on the move or anywhere you choose to stream your product. This app has the potential to grow even larger in 2016 and is on numerous lists as the must-have app of the year. For any company looking to get that leg-up on the competition, Periscope is an app that could change the way businesses advertise their product and brand.
This plethora of platforms should not intimidate, every social media platform is not for every product or service or company.
In digital marketing, the best course of action is to take stock of your goals at a given point and focus energy on the platforms that suit your industry and company culture, will best promote your brand, and can produce the greatest ROI.
Reach out to us for a consultation with one of our social media experts; they are GREAT at giving their opinions!