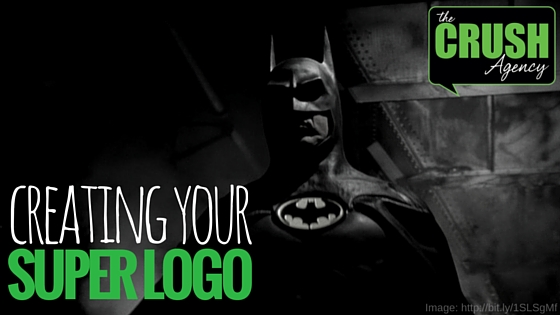 From this day forward…a pivotal phrase plucked straight from your garden variety wedding vows, but it's an applied principle in logo design. A logo is forever.
There is obviously a big, beautiful creative process devoted to developing a logo. Your graphic designer will take the lead. The possibilities are endless, but as the business owner, you should approach the process with a solid mindset and be prepared to articulate your feelings. It's like a therapy session for your company! Use your words!
These points to remember are in no particular order of importance:
You are going to be looking at this logo for a long time. It will adorn every piece of marketing collateral, it will be emblazoned on branded tees and totes. You may even be wrapping a vehicle in it! So we're clear you have to love it?
What does your logo say about your company? Does it convey your attitude? Your promise? Does it evoke the strength you have in your company's convictions to get the job done?
Are you contemplating using a piece of clip art or a stock image framed in a circle? Or worse, a homemade rip off of a popular competitor as you look for success by association? (You know that's wrong, right?)
Consider your company's mission: why you exist and how you accomplish what you do, and how you do it better, faster, stronger than anyone else does. Your logo must match that It is the illustration of the concept. A pictorial representation of who you are. And no. I am not laying it on too thick. Your logo should not be a "throw away". It is the small, central piece of a huge structure. Don't cheat yourself on this one.
We asked Kim Patterson, one of our mega-talented graphic designers, to give us her take on logo creation and how she moves a logo concept through its phases until the banner gets unfurled at your next industry convention! (Too much? Can you tell I love branding and design projects?)
Here's Kim:
"A lot about the company has to be understood to create the right logo. To begin, the business owner needs to genuinely share their company's vision and purpose with me. My job is then to transform that into a unique image. I believe a logo must be simple so it can be easily recognizable, yet still feature an unexpected element. Although you need to keep your marketing materials modern, a logo shouldn't be too trendy. It should be able to resonate over time and endure. And finally, a logo has to have versatility. To be effective it has to be able to visually work across a variety of mediums and applications. This is one of the places I've seen many designs go wonky."
Here's a peek into the logo checklist she references when beginning a logo design project:
Design Brief/Client Discovery
Industry Discovery/Research

Who's the audience?
Who's the competition?

Research into previously successful logo designs vs. current trends
Sketching & Conceptualizing
Reflection
Presentation
Revisions
Delivery
The limelight at the end of the tunnel? Simplicity can be complicated. But the final product will reflect that depth of work, and will make your business memorable.