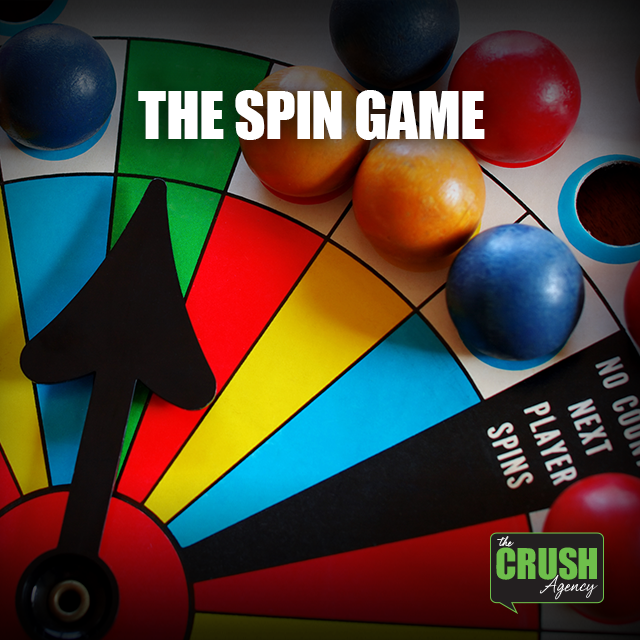 The maintenance of your company's digital profile does not consist merely of deflecting scorching critiques with a superhero shield and wristlets. This aspect of your marketing strategy needs to be way more proactive than that. But for now, let's look at the reactive aspect of dealing with PR crises online.
The Subway Footlong
You don't have to be a public relations specialist to know that poor, beleaguered Subway has been fighting like a team of secret agent ninjas to distance themselves from Jared and restore their reputation. (All the while trying to remain nutritionally relevant in a land of hummus-fueled humans).
The home of the footlong and the 40 ounce soda (a lunch staple in many circles) is inexorably linked to a deviant; one who was central to their marketing campaigns for over 15 years. The obese college student who allegedly lost 200 pounds by subsisting solely on the Subway menu is embedded in the brand. Perhaps no one blames Subway. After all, it's not like they intentionally made a feather-ruffling, indigestible stand ala Chick-fil-A.
Reputation Management and Social Media Engagement
With Subway's almost 26 million Facebook fans and their commitment to engagement and responding to complaints about everything from the hullabaloo surrounding the famous $5 footlong's one dollar increase, to promising to address the shortage of tomatoes at a Subway shop in Grenada — they are all over it. Their national TV commercial campaign is now also chockful of homespun family values and references to a simpler time when they broke out as a company "founded on fresh".
Any thoughts on whether or not the $6 footlong is a diversion technique? A smokescreen to banish Jared into oblivion? Who knows? I am getting off track here. There's no dodging this bullet – he was a member of their team. Subway took the hit and is putting on a happy face. Their biggest issue now could be the sodium content in their sandwiches. Moving on…
The Infamous Red Cross Tweet
Although this story is old news, it is the ultimate spin-a-rama of recovery. Perhaps one of the hugest social media faux pas of all time? Considering the standing of the organization? Remember the infamous Red Cross Does PR Disaster Recovery on Rogue Tweet!?
It was the respected organization's social media specialist who basically tweeted about drinking Dogfish beer and getting hammered – actually, #gettngslizzerd.
Understandably horrified, the rogue tweeter blamed it on her inability to use Hootsuite as she meant to post to her personal account. But instead of coming forward with an uptight mea culpa perhaps befitting an institution of their caliber, the Red Cross tweeted:
To follow this brilliantly scripted recovery, was a tweet by the beer company whose product was being irresponsibly enjoyed by the original rouge tweeter, asking for donations to the Red Cross:
Had the Red Cross responded in any other way, it would neither have diffused the situation, nor prompted an opportunity to ultimately monetize it!
To their handling of the original tweet, Mashable's Todd Wasserman aptly opined that they did it by "disarming a potentially embarrassing tweet with humor and demonstrating how social media crises need not be debilitating".
Surely a lesson for us all as gaffes happen. In reputation management, it is not the mistake, it is all about its correction.