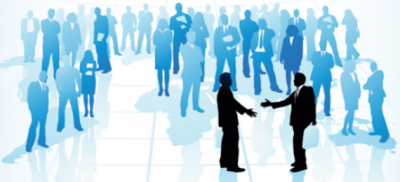 Remember scoffing at Facebook as a legit promotional platform for business? It was just some website some student at Harvard designed to connect college kids.
You may even recall the first time you saw someone conducting a phone conversation on the street with a mobile phone. "What could be so important that guy couldn't wait until he got back to his office?"
In the same spirit that now counts Facebook and wireless technology as standards in marketing and business support, just take another look at Instagram. Seriously.
Direct from Instagram's FAQ page, here's how they describe the service:
What is Instagram?
Instagram is a fun and quirky way to share your life with friends through a series of pictures. Snap a photo with your mobile phone, then choose a filter to transform the image into a memory to keep around forever. We're building Instagram to allow you to experience moments in your friends' lives through pictures as they happen. We imagine a world more connected through photos.
It sounds pretty innocuous. But who uses Instagram? Marketing behemoths like:
And yes, they all have well-known products to celebrate in images. But consider the Boston Celtics. They don't have frothy lattes and sleek leather tote bags to show off. They use Instagram to create an intimacy with their fan base and celebrate the culture of their franchise and their amazing city.
Instagram for Products-Based Businesses If you're in real estate, you've got photos of graceful porticos and sparkling outdoor kitchens to post. Your jewelry company can serve up shining images of gleaming gemstones and funky bracelets.
Instagram for Service-Based Businesses You may believe you have nothing tangible to put out there, but you do. Instagram can be a showcase for other things in which your company is engaged. It will help put a face on your business by revealing an insider's look into the people behind the service. What can you highlight?
Community events in which your team participates
Employees participating in 5K races for charity
Awards dinners and the recipient of the Best Customer Service Representative of the Year
Halloween costume contests
Pics of your team at an industry networking event
Once you start thinking about the "intangibles" that can be posted to Instagram, you might be surprised how creative you can be. A picture is still worth a thousand words. For more tips on how to use Instagram for business, follow us on Instagram!