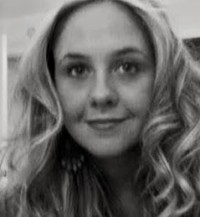 Once you've made the (very wise!) decision to invest in your professional development and hire an expert to help you hone your skills, you must contend with the daunting task of finding the right help before any learning can commence. When faced with the seemingly endless consulting, coaching, and training offerings available, this undertaking can quickly begin to feel as overwhelming as the very subject matter that drove you to seek help in the first place. In the Wild West of the World Wide Web, it can be challenging just to distinguish the imposters from legitimate service providers, let alone find someone who possesses the expertise, communication skills, and vision to help you achieve your unique business objectives.
Last fall, I had the good fortune to work with one of these rare diamonds in the rough when I met Liane Caruso of Limelight Marketing Consultants. When I say good fortune, I mean that quite literally – our paths crossed after my business card was drawn from a fishbowl at a networking event and I won a two-hour social media consultation that Liane had donated.  Having never won anything in my life except a set of pogs in 5th grade, I couldn't believe my luck. As a writer, I routinely create content for businesses to share across social media platforms, but I've always been rather intimidated by the idea of promoting my own services through these channels. Social media was an aspect of marketing that I'd struggled with for a long time and the growing options for "sharing" in recent years only added to my uncertainty. Unsure of how to proceed, I floundered and became paralyzed by indecision.
Step into the (Lime) Light
In just one session, Liane clarified the many facets of social­­ media that had mystified me prior to our meeting. It was such an incredibly positive and professionally beneficial experience, I only wish our paths had crossed sooner. However, I know from experience that professionals like Liane are very rare. It's taken me years to find reputable service providers and resources that I can trust and recommend to others. In many cases, I only discovered them through trial-and-error, an approach that often cost me time and money, neither of which I could really spare.
What was it about Liane and her methodology that I found so effective? When I reflected back on my experience and compared it with other programs that had worked for me, patterns began forming and I recognized several key similarities. As the Chief Marketing Consultant at Limelight, Liane excels at shining light on her customers and their brands, but today I would like to highlight a few of Liane's unique attributes that only the most effective consultants share. If you're looking for the real deal, start with the characteristics outlined below.
1.    Thought Leaders
Look for individuals who have established themselves as authorities on relevant topics by thoughtfully addressing the issues that matter most to their target audience. They have built a following by identifying the questions their customers are asking and answering them in a variety of formats across multiple channels in a manner that engages as well as educates their readers.
Liane has created a powerful social media presence by consistently sharing relevant and truly useful content in different formats across a wide range of channels. The information she shares is always insightful, entertaining, and valuable. I had never used Twitter before our consultation and was dubious about its benefits in the professional sphere, but when I created account and began exploring, I quickly recognized how worthwhile the medium could be when you followed thought leaders like Liane. Her headlines hook you, but everything she shares has the substance to keep you reading and compel you to take action.
2.    Gifted Teachers
If you're a small business owner working with a limited budget, you need someone who can teach you the skills you need to be self-sufficient in the long term. Although this practice is commonly referred to as coaching or training in the professional sphere, I believe you need a teacher if you want to achieve that level of independence. What's the difference between teachers and coaches? According to ESPN analyst Jay Bilas:
 "Teaching consists of instruction and training of individuals in the fundamental skills, and in teaching players how to play, instead of how to run plays. A player with excellent fundamentals and skills can play successfully in any system."
There are many knowledgeable people in the world, but few possess the finesse to convey their education and experience effectively. Liane has an innate ability to differentiate her instruction and customize her presentations to fit her clients' unique needs and goals as well as equip them with the skills they need to create and implement their own strategies.
3.    Lifelong Learners
Business owners like Liane truly walk their talk – they are constantly honing their skills and finding new and creative ways to improve and streamline their services. For these entrepreneurs, continuing education isn't some obligatory course – it's a way of life. This love of learning stems from their passion for their work and a desire to provide their clients with the "whys" and "hows" they need to take the reins. They're not afraid to shake things up and experiment with tools, techniques, and strategies outside of their comfort zone. They openly share their reservations and even their failings, viewing both as part of the learning journey.
4.    Generous Givers
Generosity is another distinguishing trait that the best coaches and consultants seem to share. These folks are living proof that you don't have to be ruthless and self-serving to get ahead in business; on the contrary, their success is often propelled by their giving nature and willingness to share their time and knowledge to help others.
Although Liane actively participates in a number of charitable organizations, you can also see evidence of her generous nature in more subtle (but equally telling) ways. While many business owners use social media solely as a vehicle for self-promotion, when I began following Liane I observed that she frequently used these platforms to promote and recognize the causes or accomplishments of others. The best coaches and consultants I've worked recognize that relationships are everything and they give generously in ways both big and small.
These are just a few of the core characteristics shared by the best in the biz, but if you're able to apply them in your search, you can significantly increase your chances of connecting with an expert capable of helping you achieve your business objectives.
Shannon E. O'Connor is a freelance writer, editor, and content strategist who helps small business owners and other professionals connect with their target audience through customized marketing materials that engage, inform, and persuade. She is a childless workaholic with zero hobbies or interests outside of writing dynamic content that blows your customers' hearts and minds. To learn more about Shannon's services, please visit writethroughthelookingglass.com or email her directly at seo@lookingglasswriting.com.