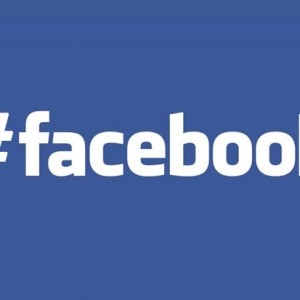 Last week, Facebook rolled out hashtags to its platform, so let's talk about it!
What: Hashtags give you an opportunity to join a larger discussion about a popular or trending topic, an event or discussion. When you post about John Hamm's acceptance speech on the #Emmys, that hashtagged word will become a clickable link to a list of posts from anyone else who is talking about the Emmy's. You are now becoming a part of a more public discussion, which Facebook has not typically been a part of. Hashtags are widely used on other platforms like Twitter, LinkedIn and Instagram.
According to Facebook, you can now
Search for a specific hashtag from your search bar. For example, #NBAFinals.
Click on hashtags that originate on other services, such as Instagram.
Compose posts directly from the hashtag feed and search results.
Why: It seems as though Facebook is moving in a subtle direction of a more public conversation. Facebook noted, "Every day, hundreds of millions of people used Facebook to share their thoughts on big moments happening all around them. Whether it's talking about a favorite television show, cheering on a hometown sports team or engaging with friends during a breaking news event." And, to date, there has not been a way to see the "bigger picture" of what people were talking about including current events, news or trending topics.
This feature gives marketers a reason to "dance for joy"  (can you see me jumping up and down and flailing my arms about?)! Marketers are already using hashtags on other platforms, but now, the conversation opens up to a much larger audience. You can even now use them in Facebook advertising.
How: Quite simply, add the number sign (#) in front of a word or phrase. Facebook will automatically make it a clickable link to others talking about the same thing. Click here to read the Facebook simple tutorial. Our post today, in fact, takes advantage of the hashtag feature. We are highlighting Small Business Week and used the featured term: "#smallbusiness". When you click the link "#smallbusiness" you can see the other businesses and folks talking  about small businesses! Check out these screen shots:
Privacy: Many people are concerned with how the hashtag feature will affect your privacy on Facebook. If your privacy settings are set to Friends only, then your hashtags will only be seen by your Friends. Use this opportunity to double check your privacy settings again. Underneath any status or update is a small toggle that allows you to select the group of people you would like to share your update with, including friends, friends of friends, the public, etc. If you are overly concerned about your privacy, then perhaps hashtags aren't for you.
This is just the beginning of Facebook's public conversation efforts. They announced, "Hashtags are just the first step to help people more easily discover what others are saying about a specific topic and participate in public conversations. We'll continue to roll out more features in the coming weeks and months, including trending hashtags and deeper insights, that help people discover more of the world's conversations."
How do you feel about the new hashtag feature on Facebook? #excited #confused #dontcare #myprivacyismoreimportant