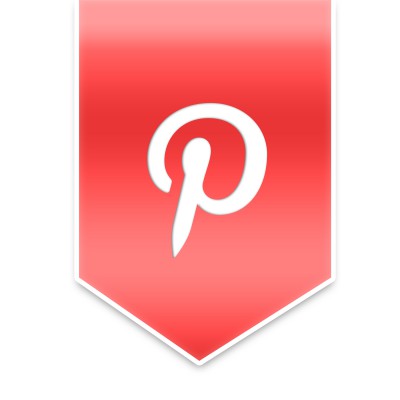 Certainly one of our favorite social media platforms, but there's not much doubt Pinterest is not for every business. As a marketing group, we are huge proponents of advising people who are supporting their own DIY-social media efforts to select three platforms that make the most sense for their business and then do them right. As in:
Subscribing to the best practices for those platforms
Understanding how to communicate to each specific audience on those platforms
Filling those respective arenas to the brim with all the fresh content and compelling imagery they can hold
Pinterest, however, is sort of a different venue. It can either yield a glorious return on your investment of time, or be a complete waste of it. Yes, it's true.
The Really Good News 
I'll get to effective ways to use Pinterest in a paragraph or two, but first, here's some info on the best way anyone in just about any business can leverage its power.
According to one of our resident social media strategists, Wendy Kirkwood:
"Pinterest may not be the best platform for your particular products and services, but it is a superior tool for understanding your target market. It provides excellent insight into the likes and dislikes of current and potential clients, which can then serve as a pillar of your overall marketing campaign. Pinterest may not be the best place for every business to reach clients, but as a research tool it is exceptionally effective."
Unlike Instagram which can be leveraged by providers of goods or services, we still love the Pinterest platform. When you know your target audience, you can easily pin what interests them.
Like a Christmas display window at Macy's Herald Square in New York, Pinterest offers the ultimate opportunity in window dressing:
Potential clients are basically shouting about what they intend to purchase
There's the ease of linking the pinned item back to your site's product page to facilitate ordering it; this serves the dual purpose of driving buyers to your website to see what else would interest them
Pinterest has very high conversion rates for completed transactions
Pinterest users spend more money than other social media site users
Interesting demographic of who uses Pinterest: Women aged 30-45; some prime shopping years there!
Michael Bird, the Co-Founder of Social Garden calls Pinterest the "Sales Conversion Powerhouse".
Here are his excellent-if-you're-a-retailer reasons why to embrace Pinterest:
Pinterest can drive more traffic than other social media sites. When you use Pinterest for your advertising ventures, you're using a social media site that has 50% higher conversion rates than its rivals. People are more likely to be interested in your content, particularly if you have a great image and a catchy caption to go with your link. 
Pinterest users spend more money than other social media site users. Pinners tend to spend more when they're online, so they're the perfect market for online sellers. Combine that with higher conversion rates and you're practically advertising to sure leads! A lot of online shops have Pinterest boards that direct their followers straight to product pages. This allows users easy access into the online shop for easier transactions. 
Pinterest recommendations have a huge impact on sales. Up to 47% of online consumers from the US have bought stuff online based on Pinterest recommendations. It shows how Pinterest can help increase the level of trust online buyers have for a product. In addition, a lot of Pinterest users have a penchant for online shopping. Add the propensity for online shopping with the trust they put on Pinterest recommendations and you have the ideal audience to sell to. 
The light at the end of the tunnel? The best thing about Pinterest? All that glitters and/or says "Buy Me!" has found a home. As part of a concerted social media strategy, it may well be one of the three social media platforms upon which your business should lavish attention.