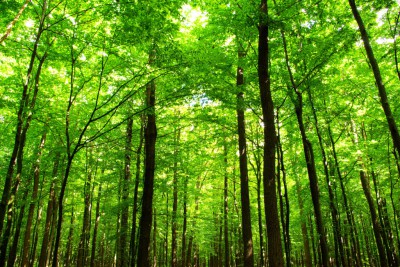 If your content falls in the forest and there is no one there to hear it, it will absolutely, positively not make a sound. The silence can actually be deafening.
So for one of the most used buzzwords (that even claims its own institute!), content marketing cannot stand alone. To belabor the forest analogy, your marketing strategy needs a whole bunch of lumber to support its platforms.
Content + Optimization = Discovery
Overall, content marketing is the best thing that's happened to social media. The opportunity to:
ž  Generate original information
ž  Initiate a dialogue
ž  Target an outcome
ž  Speak in your company's voice;
and if you don't tire of positioning yourself as the expert, then you're totally up to this task.
We all know by now that fresh, relevant content is a solid way to show you're in the game; up on the latest. What about the depressed website that hasn't been updated in a while? You visit its forlorn blog in July to find the most recent post earnestly proclaiming: "We're Grateful for Our Clients This Thanksgiving!" You can practically see the tumbleweeds rolling across the parched earth of the deserted little town. What could be worse?
You know what could be worse? Blogs and platforms jam-packed with amazing infographics, posts, and videos that don't get found. Your current followers will benefit, but you will not expand your audience/sphere of influence. Unfortunately for some, the remarkable focus on content creation has left the attention to optimization in the dust. Just cranking out more great information is not the answer. It is an exercise in wheel spinning that will simply exhaust you and your creative resources.
You can't search engine optimize if there is nothing to be found, nor should you necessarily craft content if no one can find it. Like any relationship, giving precedence to one entity over the other is not the answer. Engagingly persuasive material and SEO? They need each other. And we're back to the forest comparison again, but a stunning parcel of leafy, green trees has to stand on something. One does not exist without the other.
By the same token, a marketing scheme that embraces either extreme is useless. Your strategic approach needs to integrate content marketing and the calculated art of SEO while remaining appropriate to the audience and your objectives…all the while remaining steadfast to web copy expert Jon Wuebben's golden rule: Write for people first, search engines second.
It is the collaborative and cohesive approach to content marketing and search engine optimization that triumphs. And for my last tree analogy of the day…seriously, I promise! Don't get lost in the woods. Be found, be heard. You won't get to see the forest with all those trees in the way. Step up, look out and over, and the paths to your clients become much clearer when you understand that both science and beauty sustain success.