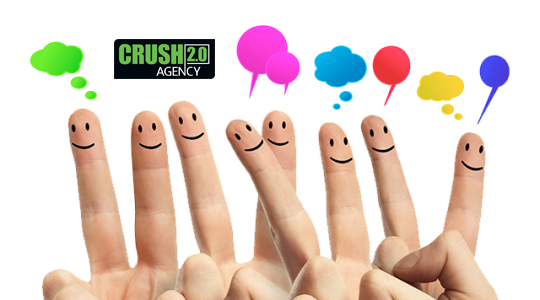 By now you know it is virtually impossible to manage your own social media accounts. The Five Stages of Social Media Grief:
This is easy and free!
Mmmm…a lot of sweat equity, but worth it!
What's the story with this new news feed algorithm?"
Yipes! Haven't posted in three days! Need to find relevant content!
Abandonment.
In all the hoopla, the biggest social media transgression is the inability to effectively engage. It can be challenging, it is time consuming; but most importantly, it is different for every platform.
When it comes to engagement, you can't set it and forget it. You can't cut corners. It must be done and be done correctly.
Twitter is probably the most fascinating example – amongst the zillion accounts, you can literally find and then build on your community or become a member of one.
Accounts are created to promote agendas, serve purposes like political parties, gay rights, and profile marketing experts. Conduct your research about where you want to be and join. Search keywords and hashtags to find the groups you want to follow and support, or to find clients who need you.
To engage, once you have confirmed the quality of the individual or group, you begin with a re-tweet. They receive notification. You have made an overture. One of the most interesting, yet ironic things about Twitter is that it is a big, small world. Your return ratio on a re-tweet can pretty easily be 1:1.
Getting Twitter Ready
A little like camera- or print-ready, before you join the community you have to look the part. A robust profile that is (if applicable) appropriately branded and discloses what you offer will set the stage for the foundation of the relationship. If your focus is expanding your sphere of influence in marketing circles, then your content and projected image need to portray that. If you wanna dance, you gotta pay the band.
Even if you're not ready to be a thought leader, you can learn by absorbing all the brilliance you'll find in the Twitter-verse. Follow those political icons, use their hashtags in your tweets, scatter the breadcrumbs a bit. Those woods are lovely, dark, and deep. There is a lot of Twitter-feed to go around; it may be the best possible platform you are not using to its fullest.
Instagram and Facebook
Two completely different animals, certainly. Instagram doesn't really like to share, engagement is limited, there are no true notifications about comments, etc. But with its polished up icon, Instagram is still beautiful for what it is: a mobile photo and video sharing platform. You can do things like showcase your company culture in a digital album. Not to disparage it at all, Instagram is still the jam, not just another pretty face.
Facebook of course is the classic platform – no real getting away from it. A company Facebook page is as ubiquitous as a website at this point. The nuances of engagement are interesting when compared to the Twitter basics: you're not going to get the same ROI from a "like" as a "follow" or "re-tweet" – you are engaging with comments so they must be timely and not sales-y, among other things.
Bottom line, the bar to manage social media platforms has gotten much higher. You needn't be a genius, but you need to know what the hell you are doing. Tweet us @TheCRUSHAgency. We'll talk.