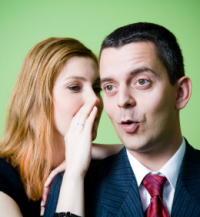 Facebook's "People Talking About This" on your brand's page Insights often tends to be more confusing than anything, but there are changes ahead to ensure this valuable metric is used effectively.  In its most basic sense and according to Facebook, People Talking About This (PTAT) is is the number of people who have created a story from your Page post. "Stories" can include:
sharing, liking or commenting on your post;
mentioning your page in a post;
answering a question;
responding to an event;
checking in at your place;
posting on your wall;
recommending your business;
or, claiming an offer.
If someone engages your page through any of the above actions, it will be tracked through the People Talking About This metric. The PTAT number you see is for a 7-day period, but it is also 2 days behind. Therefore, it's hugely important to consistently engage fans in order to keep this number moving! Also note, that it tracks unique users, so if you have an enthusiastic fan who comments multiple times on one post, then they are only counted once towards the PTAT metric.
In an effort to continuously improve its insights and analytics, Facebook has recently announced that "we need to make Page Insights more actionable. It should be clearer to businesses how to use this information to drive the results they care about." Most specifically about PTAT, "We heard from many Page admins that they want more insight into the actions that make up PTAT. For instance, how people's liking their business Page differs from people's interacting with their posts. For this reason, we're breaking out PTAT into elements that will now be reported separately as Page Likes, People Engaged (the number of unique people who have clicked on, liked, commented on, or shared your posts), Page tags and mentions, Page checkins, and other interactions on a Page. PTAT as a combined metric will still be available for Page admins not participating in the new Insights preview."
This is great news for brand page admins and business owners who use analytics to measure effectiveness of their social media strategies. Stay tuned for more updates for Facebook, in the meantime, this is one time you really want People Talking About This (and You!)