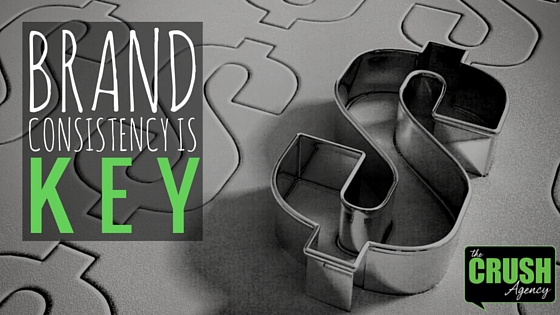 "Are we on the same page?" This question personifies the value of a brand standards guide. Asking if everyone shares an understanding to literally and figuratively perform in unison is the definition of a franchise whose brand is alive and well.
While any company will benefit from a Best Practices Manual that details logo specs, description of company culture, mission/vision statements, and process methodologies, without a Business Bible of Brand Standards, a franchise will find itself needlessly challenged.
Graphic designers refer to style guides because they include every detail of the font and where a logo's colors live on the Pantone Color Chart. These are the tiniest of the critical details to be included. Whatever you wish to call this resource handbook, as a franchise, your brand guidelines set the company's benchmark – from the very first store you opened to your most recently launched.
With these criteria, your franchisees know "how to look" and "how to act" — as far as communicating with the target market.
Besides the indisputable sanity sidecar, a robust standards guide will:
Outline the appropriate detail so your franchise maintains brand continuity
Save a franchisee time seeking answers when they could be focusing on their actual role in the business
The Same Difference
Patrons who visit franchises do so because of brand recognition and expectations of consistency…two very compelling lures.
While cultural mores make buying a beer to accompany your Big Mac routine in Germany, whether in Munich or Iowa, juggling Weizenbier or Diet Coke on a plastic tray, you know you are dining at McDonald's. Those franchise owners are branded and calibrated to the last drop. And they're loving it!
The Devil is in the Disconnect
I never really understood how "the devil is in the details" when attention to details supports success. Particularly true with franchises. There are many reasons an individual would want to purchase a franchise. Unofficially, the top couple of reasons would include:
Turnkey solution to business ownership
Established recognition yielding a path toward success
To achieve these, a franchise must live up to these perceptions by clearly defining the essential information their franchisee (who is really an investor) has bought into.
Additionally, if the corporate entity knows their brand standards/guidelines but their franchisees don't, you've got some issues.
If the information exists and is not disseminated to the franchisees in consumable bites, brand standards may as well not exist. Those franchise locations are your tentacles; you have to help them take hold. If left to flounder about, they could do you more harm than good.
What's the worst that could happen? In the absence of guidelines, they may come up with their own! And that's when the wheels really start coming off. Will they send out newsletters without the appropriate disclaimers? Will the logo resolution on the postcards be too low so the very symbol of your business is blurred? Are individual stores crafting campaigns unsuitable to your collective message??
Do your business the biggest favor possible. Once you define who you are, be consistent: to your consumers and to your franchisees. Share the information and you will share the wealth. Don't let anyone dilute your brand, it is your most powerful asset.